Release is in less than a month! Dragon's Maze comes out May 3rd and we have a prereleases April 27th & 28th!
So we already know about the guildgates, and we've seen Ruric-Thar, as well as seen the art for the other nine guild champions, but we already have our first card spoiled by a non-Wizards source. And then cards from Wizards of the Coast! Check them out! (Cards are linked to the article that revealed them.)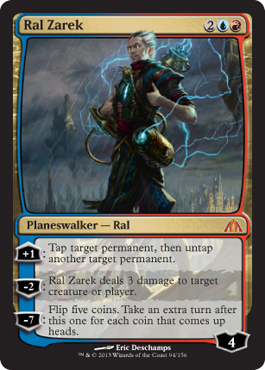 WHAT? I like the first two, but the ultimate? WHAT? That'd be cool. Too bad it's tough to get to the ultimate on a planeswalker when playing the top players at your local game stores... He'd be awesome in Commander/EDH. Uh oh... wheels are turning...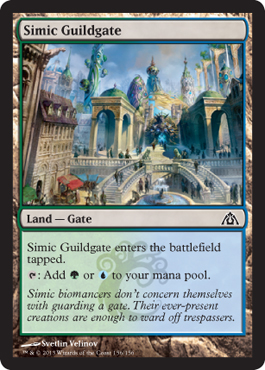 At least we get to see the art in the card frame now...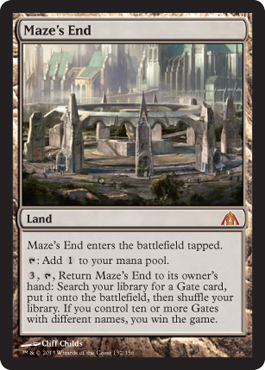 I think I either previewed this already or previewed this art and the promo card...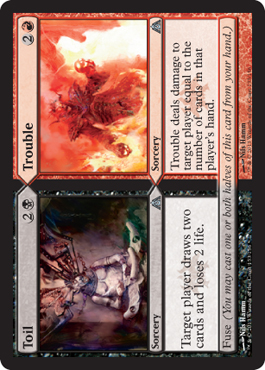 I think this is a bit sideways... Here, let me fix that...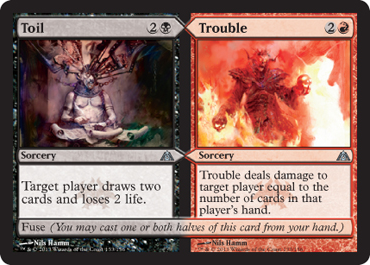 That's better. VERY Rakdos. And is that a new mechanic? Fuse looks cool. It'd be great in Commander/EDH I know that much. And it will probably go well in sealed too. I've never played with split cards in Standard before, but being able to play both halves at the same time (obviously paying both costs) is something the splits from the original Ravnica block didn't have. Then it was one or the other. I'm excited about these. I'm assuming this is an uncommon cycle...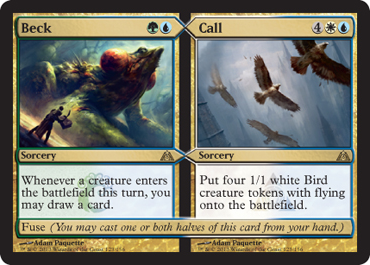 And we have another! Looks like there may be allied guild rare split fused cards? Still seeing awesome Commander/EDH action, but DAMN! I'm loving Dragon's Maze!
Found this on MTG Salvation. Not sure where they initially found this, but that looks like a Boros sort of card... And it confirms my suspicions of an uncommon cycle. I like Fuse so far...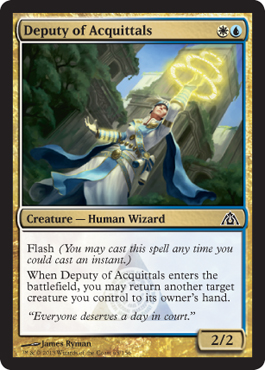 A 2/2 for two mana (white and blue) for a creature with flash and you have to bounce a card back to your hand. Interesting... Probably a good combo out there (slower form of blinking stuff, but still the concept is there), I just have to look harder for that combo.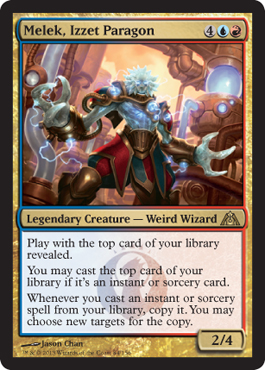 Another guild champion already? Nice! I like the effects... Playing with your top card revealed, being able to cast instant and sorceries off the top, and then copying the spell? I like it. Probably something to throw into an EDH deck with Riku of Two Reflections somehow... I'll figure it out...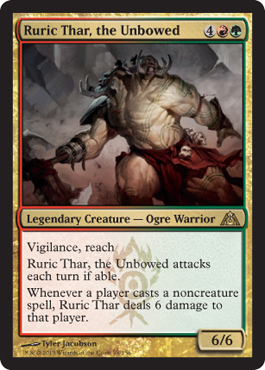 Eh... we've already seen him... Looking at this again, there should be a combo here... I remember a card that allows all damage dealt to a player to be dealt to the creature instead, but I don't remember the creature... And there has to be something you can redirect it to another creature like Stuffy Doll or Boros Reckoner, so you never take damage and your opponent does. There HAS to be a combo to do some crazy stuff with this if you cast noncreature spells.