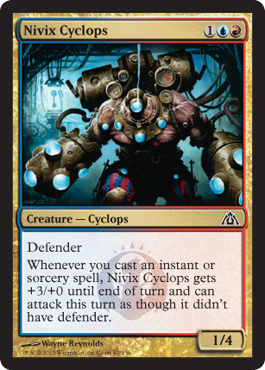 A 1/4 for 3 mana, and it has defender, but when an instant or sorcery spell is cast, you can attack as though it didn't have defender and it gets +3/+0. Pretty good...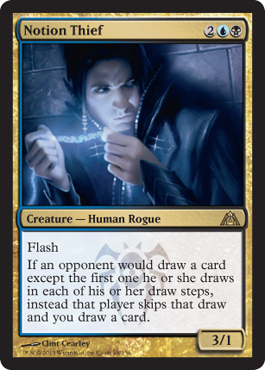 So for four mana, you can flash in a 3/1 that lets you draw a card instead of an opponent if an opponent were to draw a card outside of their draw phase. I like this...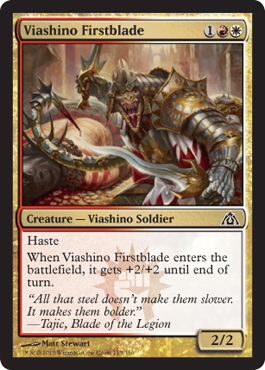 3 mana for a 2/2 with haste that gets +2/+2 until end of turn when it first hits the battlefield. This definitely has a place in my Battalion deck.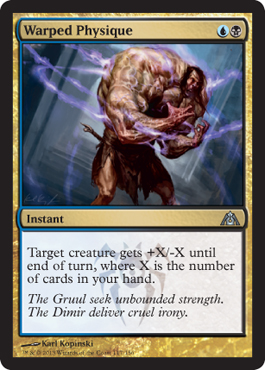 2 mana to give a creature +X/-X until end of turn when X is the number of cards in your hand. So you can either pump larger creatures, or kill creatures you opponent has. Not bad, not bad...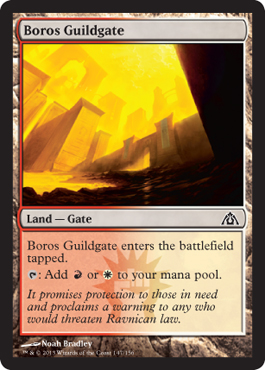 Art in a frame.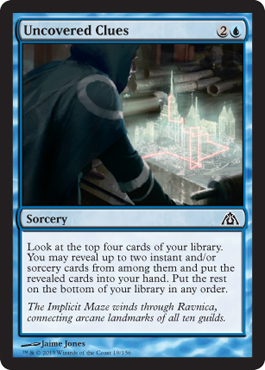 3 Mana to look ath te top four cards of your library, reveal up to two cards that are instants or sorceries, and put them in your hand, putting the rest on the bottom of your library in any order. Pretty good if you have a lot of sorceries and instants you are trying to use. Hm... Maybe a white tokens, red burn, and blue control deck?
Maze Elemental Cycle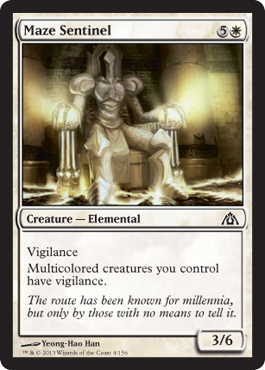 6 mana for a 3/6 with vigilance and all of the multicolored creatures you control sharing that vigilance. 6 mana? Probably not really worth it...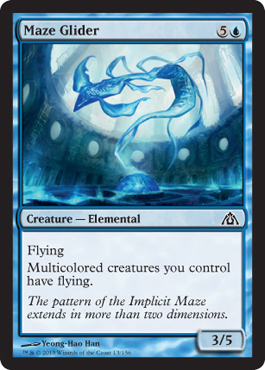 6 mana for a 3/5 with flying that gives all your multicolored creatures flying as well. Still not as worth it, but definitely getting there...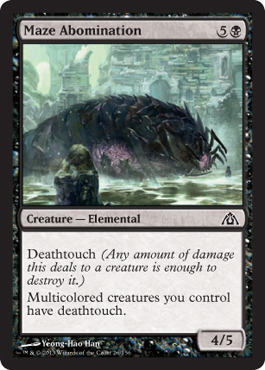 6 mana for a 4/5 with deathtouch that gives your multicolored creatures deathtouch. Better. More power, a bit less toughness, and something I'd want on more of my creatures...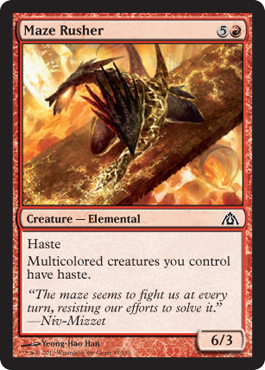 6 mana for a 6/3 with haste that gives your multicolored creatures haste. Haste could be worth it, but the 6 mana is what weighs on me... Maybe this cycle is more for Commander...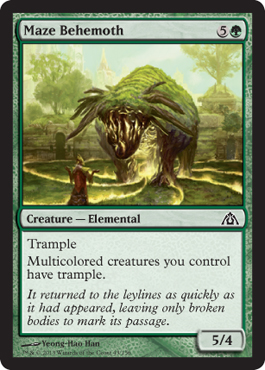 6 mana for a 5/4 that has trample and gives all your multicolored creatures trample. Eh... I guess it's okay... I'm thinking the high cost of these cards indicates longer games (Commander/EDH) or casual games, not tournaments. Although, it'd be interesting to see someone play these... Ramp could help...