So, we have a lot to go over today! We have new cards, a new cycle of enchantment creatures, and the tokens. Let's take a look: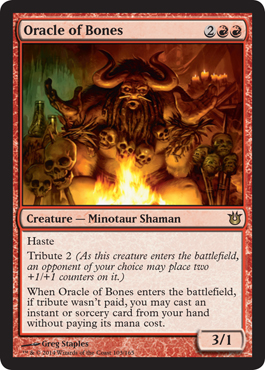 4 mana for a hasty 3/1 which either gets +2/+2 or you can cast an instant or sorcery for free. I'm already getting ideas for Red Deck Wins here... Either they can get hit with a hasty 5/3 or they can get hit with a hasty 3/1 and also get walloped by a Searing Blood on turn 4. Also knocks out that possible blocker that may kill your Oracle of Bones. Yep, looking good.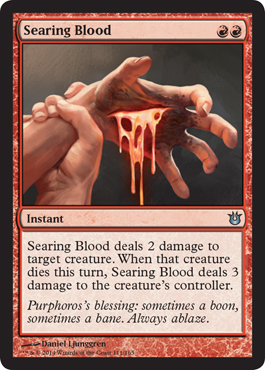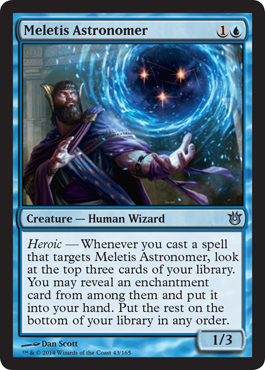 2 mana for a 1/3 with Heroic that lets you grab an enchantment card from the top three cards of your library. I think I have a deck that could use this, but it needs more work... Spoilers are looking good...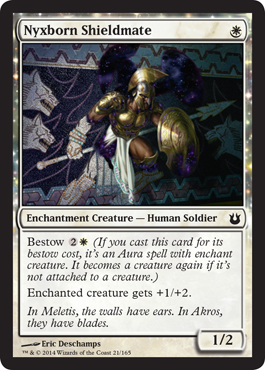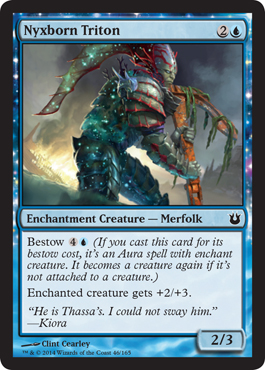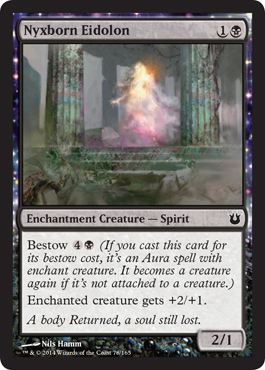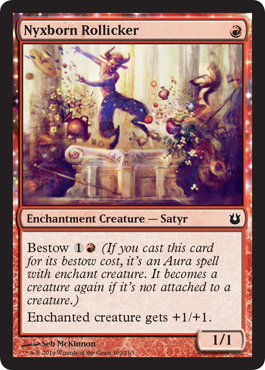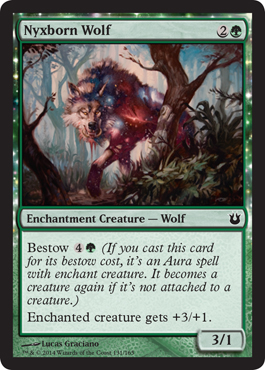 Alright, so we've seen Nyxborn Shieldmate. It's nice. Bestow is a bit much, but that's for late game anyway. It's a one-drop, so it fits as a nice turn one play. Same with Nyxborn Rollicker, but a little better. Play one turn one, use a second to bestow on turn two. But not as amazingly wonderful. Nyxborn Eidolon is also good. Nyxborn Wolf and Nyxborn Triton I'm not as happy about because they are turn 3 plays that bestow on turn 5. By turn 3, you probably want some creatures large enough to stick around longer than a quick hit. Sure burn takes out all of these, and they aren't too special, but Nyxborn Shieldmate and Nyxborn Rollicker are more likely to be used than by me than any of these others. But judge them for yourself, don't just take my word for it.
Token time!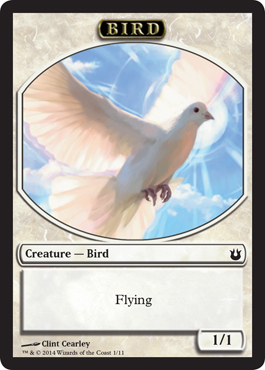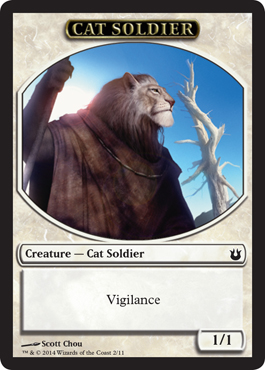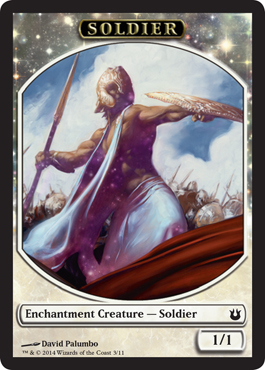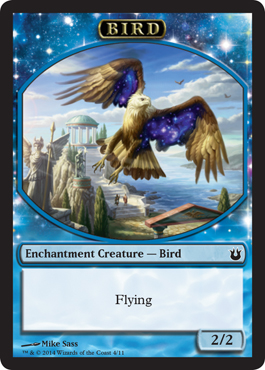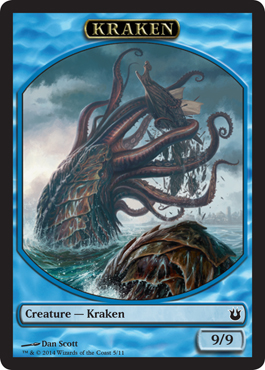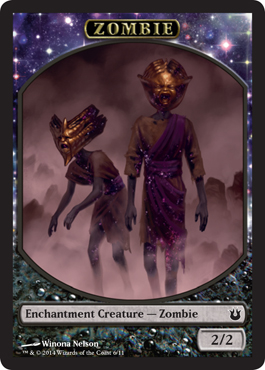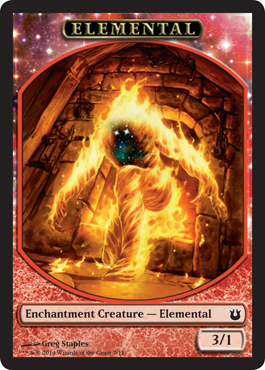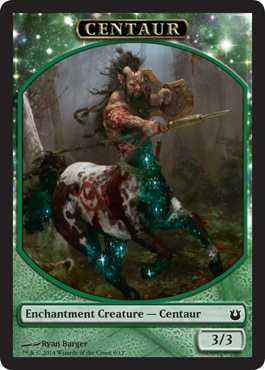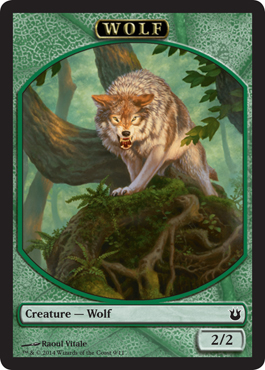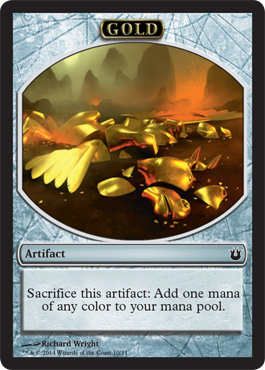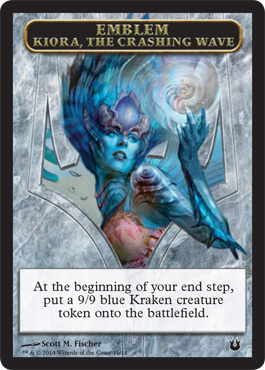 Hey, this might be the first time a token has been not just for creatures. But... I did this before Wizards. Hate to brag, but about a year ago, I was working on my own Magic set (using Magic Set Editor) and I did a Minecraft set, where you could get Artifact (or "Item") tokens that could be sacrificed for something. I went with a Golden Apple that could be sacrificed for 5 life. Anyway... SOMETHING gives us Gold artifact tokens that sacrifice for any one color of mana. I can't wait to find out what...
We also don't yet know what creates the White bird tokens...
Anyway, I like the look of the enchantment creature tokens (and we have one in each color!) and I look forward to using them. Oh, hey, Wizards, if you're reading this, it'd be cool if you dropped in maybe a foil token or two in the token slot once per booster box. It'd be kinda cool to see these in foil. Okay, I admit it, I want to see everything in foil, but that won't happen I guess...
Spoilers List
in the event you want to see all the puzzle pieces we've patched together so far...