Over the past couple of weeks, we have featured
Daarken
and
Noah Bradley
. This time, we're looking at work from Eric Deschamps, an artist who seems to have done art for an absurd number of mythic rares including planeswalkers. He also has done a decent amount of art for Theros and Born of the Gods. Let's take a look:
Of course, most of you will probably recognize the planeswalker art he has done since Scars of Mirrodin:
As far as wallpaper downloads go, while there are many on the Wizards of the Coast website for Eric Deschamps, I offer the two from Born of the Gods (and remember, click to go to the downloads page):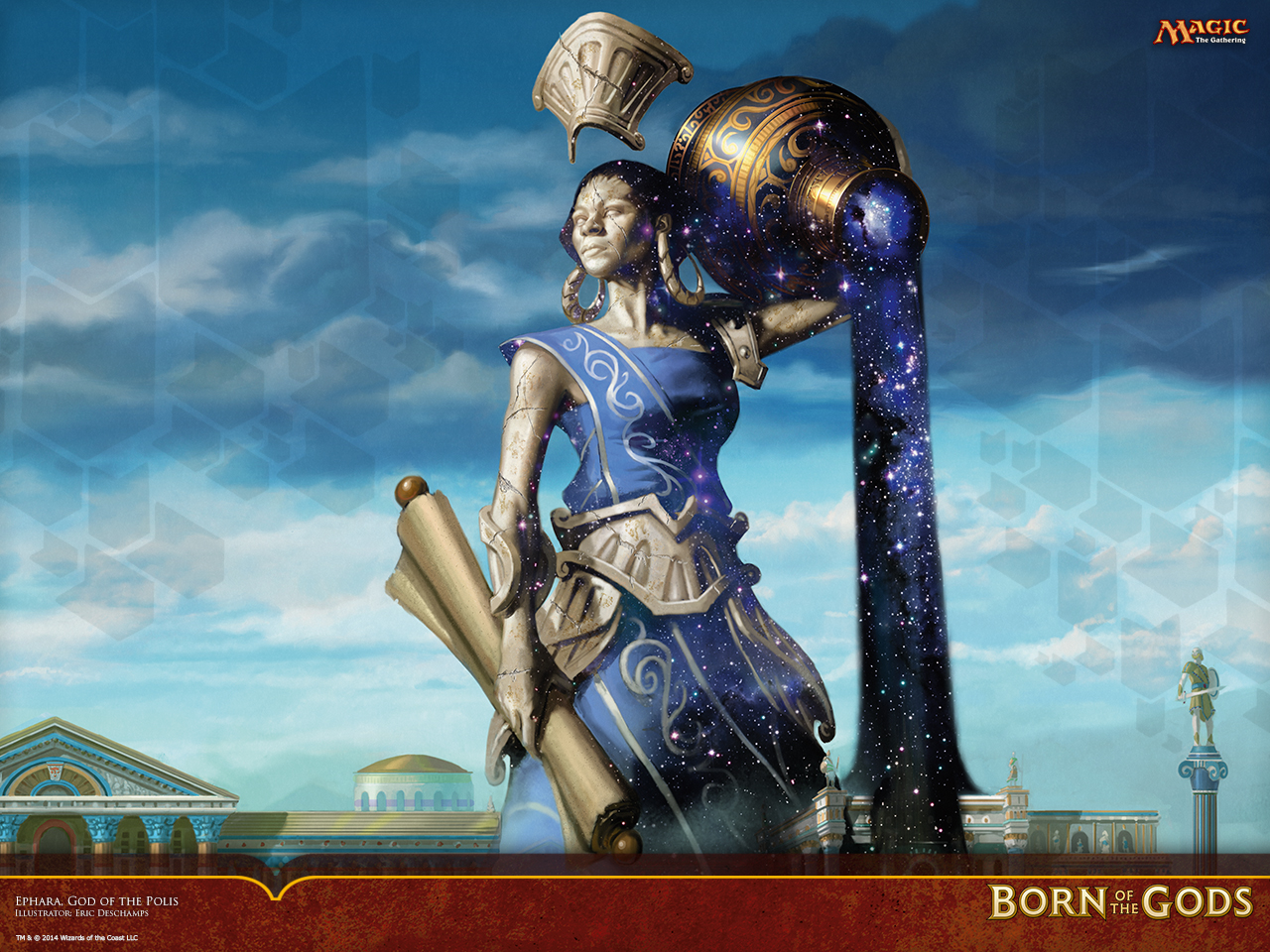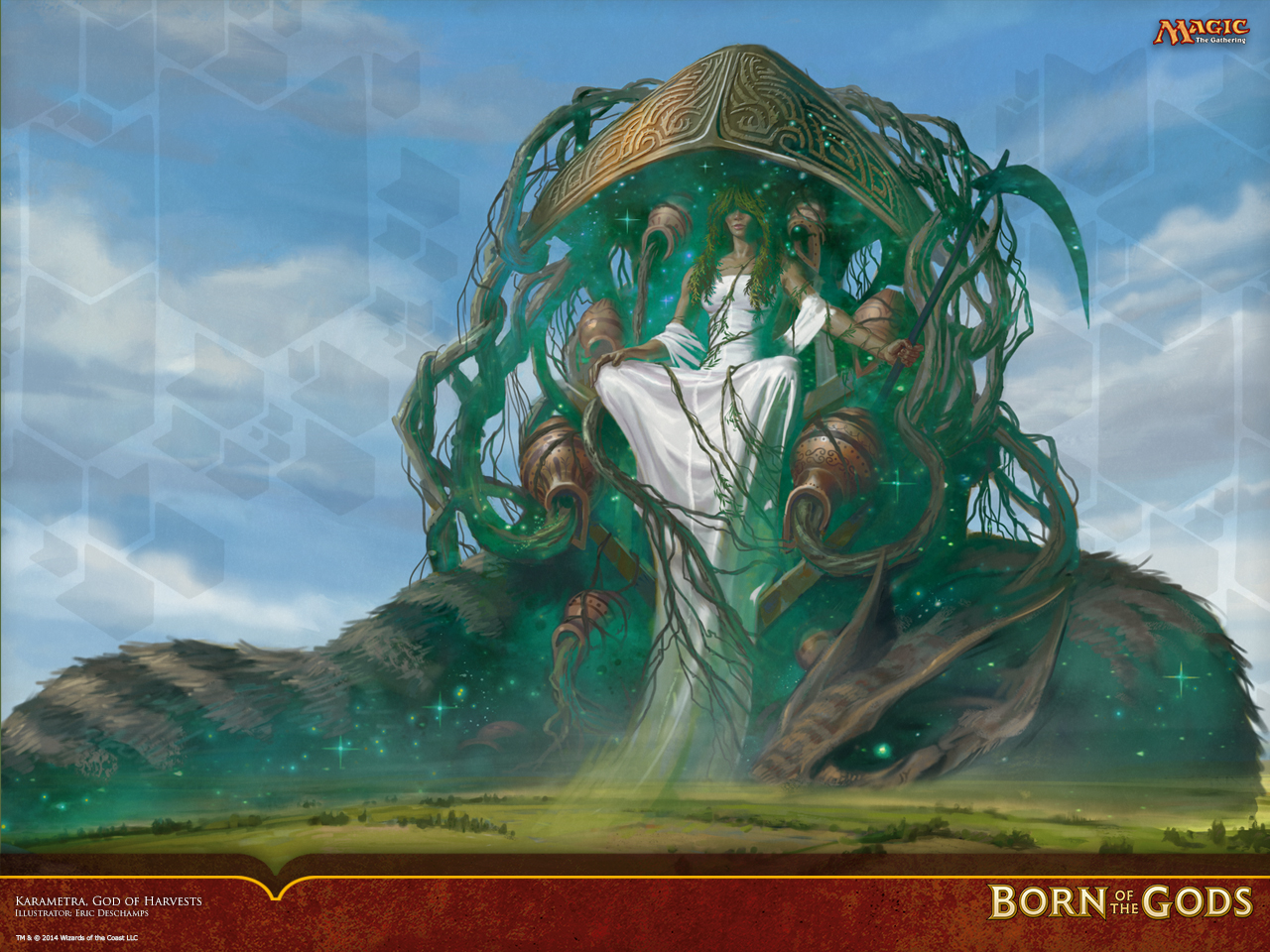 You can find Eric Deschamps on Twitter and his website. Monday Morning MTG also has Twitter and by now you've probably noticed that you are already on our website.