Since we are revamping our site and starting a new publishing schedule, I feel it is the most appropriate time to introduce one of my favorite and one of the best artists to ever illustrate card art for Wizards of the Coast, Mr. John Avon.
As we traverse the lengthy history that is John Avon's work for Magic: the Gathering, I would like to note that all card images in this article are clickable and will take you to their
Gatherer
page unless otherwise stated.
John's art first showed up on cards in Mirage which was released October 7, 1996, only three years after Magic began. His first commissions were for the four Mountains in the set and for grasslands:
The third Mountain image had to come from Star City Games because Gatherer doesn't have it. In its place is another copy of the second Mountain.
A large majority of art created by John for MTG can be found on lands. While he does illustrate other cards, land seems to be the dominant card type. For instance, John created the art for all the "bounce lands" in the original Ravnica Block:
So while there is a ton of land art including complete cycles, there are several non-land cards with his art: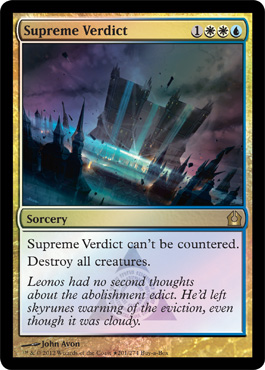 Of course, land is John's specialty and the ones he is very well known for in recent times are the Zendikar lands:
Of course, his Unhinged full art lands are also pretty well recognized and sought after...
(I should note that the basic lands from Unhinged are actually black bordered. I found a ton of mistakes in Gatherer while writing this article.)
As a special treat, I'm going to throw in three wallpapers of John Avon's art. Here they are:
Below each image you will find links to download the wallpaper, and if you click each image, you will be taken to the Gatherer page for the card.
For a look at all of the cards that have John's amazing art and not just the ones we have shown you in this article,
click here
.
And now for something very important...
Kickstarter
The above image is the mockup of a book featuring 30 years of John Avon's art. A hardback copy is just a $50 pledge and a "deluxe" version is just a $168 pledge. There are all kinds of other amounts you can contribute including having a Skype cal with John as well as receiving a copy of the book, all the way to buying some of his original pieces of art with a deluxe copy of the book. This KickStarter campaign is well worth the look and definitely something you should back. Everything is already funded, but any amount above the goal will go towards the stretch goals which will add extra features to the book including extra pages and fold out murals. This is not something you want to miss!
You can find John on his Website, Facebook, and Twitter. You can find more of Monday Morning MTG on Twitter and Facebook.

Have a favorite artist you want featured here? Send us an email at MTG@mondaymorningmtg.com!