This week begins Commander Month here at Monday Morning MTG. As a result of this, we will be featuring artists who have created art for cards printed exclusively for Commander products.
Around the same time Commander 2011 came out, M12 was also coming out. Michael illustrated two cards in M12:
There have also been at least one card printed in each core set with Michael's art, and the card printed in M13 was also reprinted in M15.
Then in Innistrad, there were five cards printed, rather one card and two double sided cards, in Dark Ascension there were two cards, and in Avacyn Restored there were two cards.
There were also five cards printed in the Return to Ravnica block:
His art returned in Theros block, but this time only four cards:
Michael C. Hayes' art has shown up every year since 2014 and with any luck, we'll get to see more in the Khans of Tarkir block.
And now for some wallpaper. I would have preferred to get another artwork for the wallpaper, but Distress will have to do.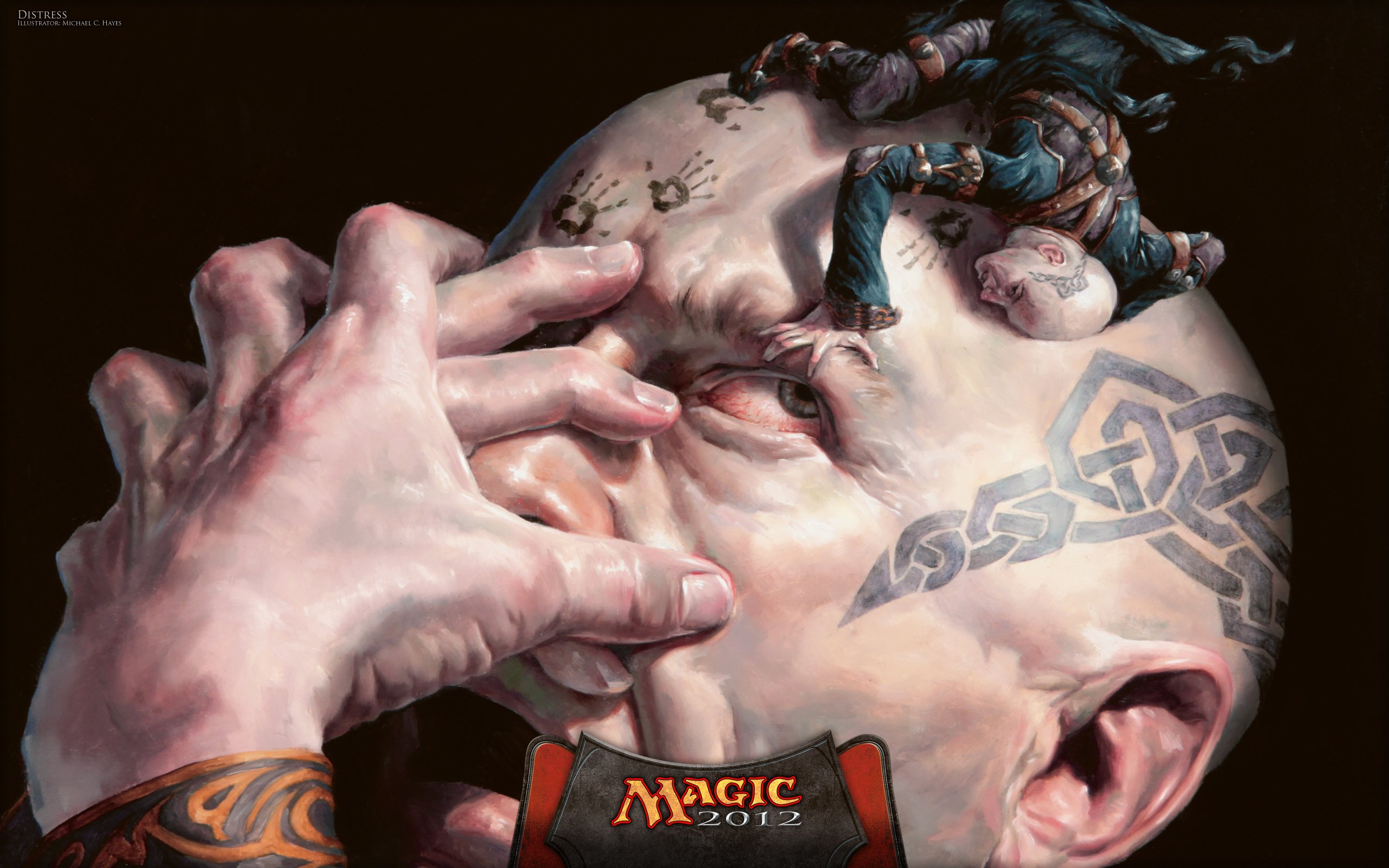 Have a favorite artist you want featured here? Send us an email at MTG@mondaymorningmtg.com!